According to Johnny_TVL, Maker Protocol's governing body, MakerDAO, had its revenues fall by up to 86% in Q3 of 2022. Johnny highlights that the reduction in revenue is due to weak loan demands, and some liquidations. MakerDAO's earnings fell from $30 million in Q2 to a mere $4 million in Q3. While revenues plummeted, expenses have remained high. This is the first net income loss for the protocol since 2020.
As per the data shared by the Twitter user, MakerDAO's revenue from Ethereum-based assets fell by 74%. On the other hand, revenue from Bitcoin-based assets fell by 66%. Ether (ETH) and Wrapped Bitcoin (wBTC) are usually the two biggest performers for the organization. These cryptocurrencies are used as collateral by borrowers for loans of the DAI stablecoin. 
At the beginning of Q3, MakerDAO had 63K wBTC locked. In July, Sam Bankman-Fried's Alameda removed 20% or around 13k wBTC tokens. By the end of the quarter, there was less than 15k wBTC in the network. However, the number climbed back up to 42k on October 1st.
Was it all bad for MakerDAO?
There was one aspect that was on the positive side of things. As per the chart shared by Johnny_TVL, the RWA (real-world asset) backed loans have gone up. RWA-backed loans now account for 12% of the organization's revenue. Recently, they gave out their largest RWA-backed loan to Huntingdon Valley Bank (HVB) in Q3 of this year.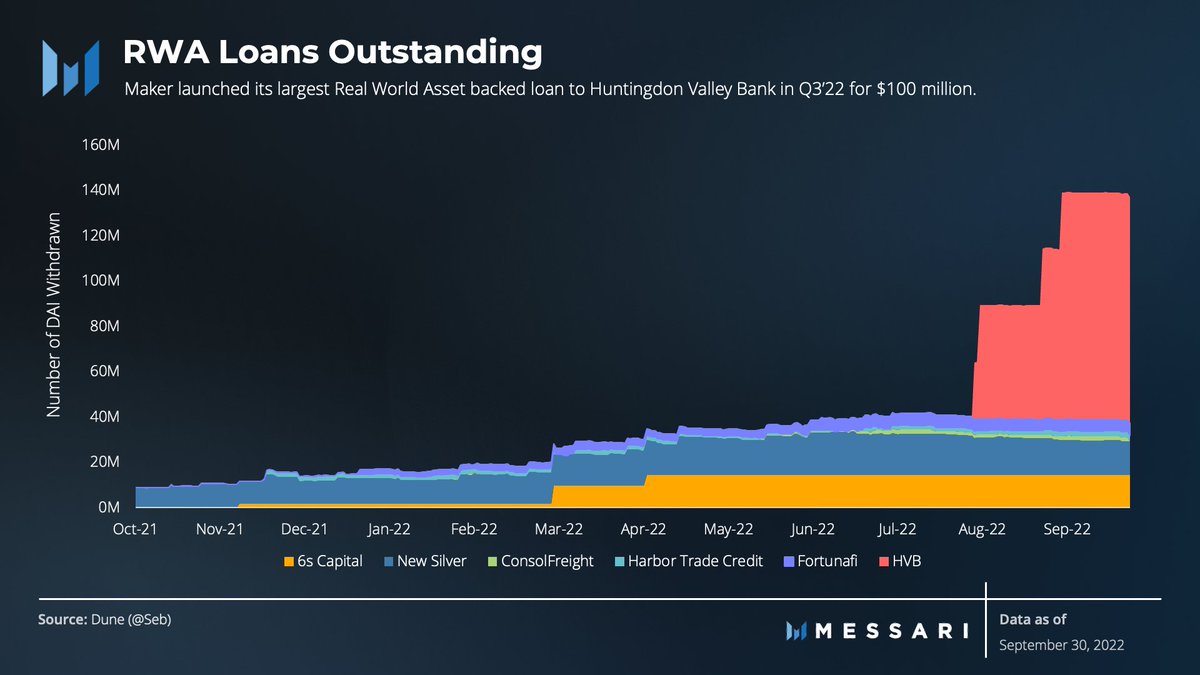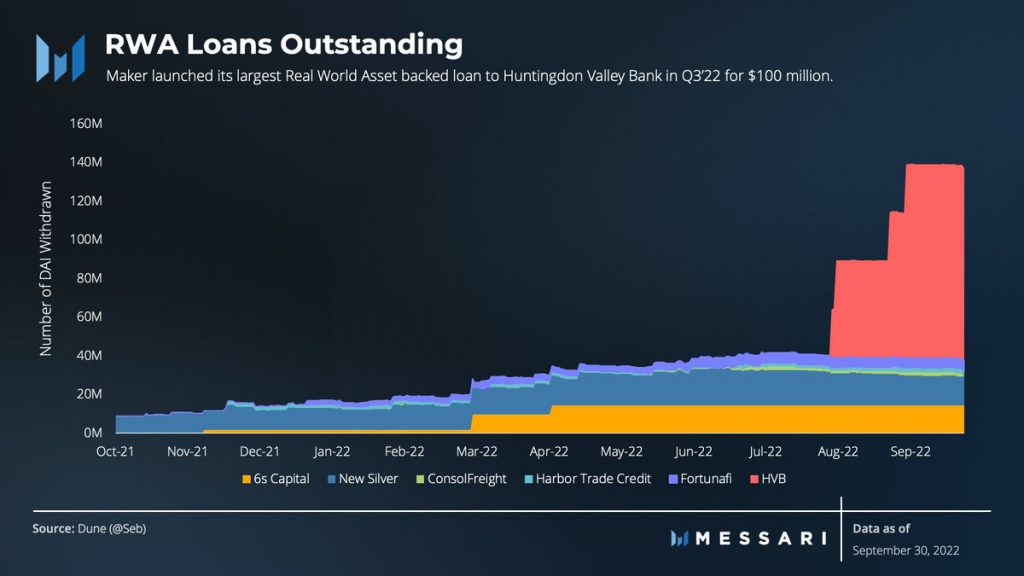 Furthermore, MakerDAO recently voted in favor of allotting $500 million for purchasing  US short-term treasuries and corporate bonds. The move is an attempt to diversify the organization's holdings.
Additionally, in an effort to lower transaction fees and progressively transition to a multi-chain future, MakerDAO is bridging to a larger network known as StarkNet. Lowering transaction fees has been an effort for almost every major crypto network. MakerDAO's attempt, like the others, will be interesting to see.
Maker (MKR) has seen stable growth over the last month. At press time, the token was trading at $918.25, up by 8.8% in seven days, and up by 32.5% in the last 30-days. On the other hand, the protocols DAI stablecoin continues to maintain its peg to the dollar.

Credit: Source link