The Ethereum network introduced the development of self-executing lines of code called smart contracts. In the last couple of years, smart contracts have become the bedrock of the decentralised finance (DeFi) ecosystem. Hence, investors may be looking for promising smart contract crypto to buy as DeFi continues to gain traction.
This article will help investors to identify crypto gems for June.
1. Lucky Block (LBLOCK)
Our top pick for the best smart contract crypto to buy is Lucky Block's LBLOCK token. Lucky Block is a Binance Smart Chain (BSC) network-based protocol set to revolutionise the $230 billion online gaming space. The platform's mission is to ensure transparency and fairness.
To do this, Lucky Block relies on Chainlink's Verifiable Randomness (VRF) service to ensure that all winning tickets are randomly-generated and the results are fair. Also, since Lucky Block is a blockchain protocol, all transactions and data are immutably recorded.
Lucky Block also strives to give back to players and holders of its native token, LBLOCK. According to the development team, Lucky Block wants to make everyone a winner. And it does this by holding multiple draws per day to increase players' chances of hitting the jackpot.
There is a 30% charge on jackpot winnings. Out of this fee, 10% is taken and redistributed to all LBLOCK holders, based on the number of tokens they hold. Also, there is a 12% charge on token sales, and 50% of this value is redistributed to all LBLOCK holders.
So far, Lucky Block has made good on its promises and kickstarted its daily draws. Two winners have already snatched $1 million, payable daily in LBLOCK tokens.
So far we:

✅ Delivered the Web App
✅ 2 people won $1,000,000 each
✅ 2 people won daily draws
✅ Structured communications and transparency with weekly AMAs on Telegram

And yet we still see fudders accusing us of being a scam 🤦 pic.twitter.com/Jkm3vfjHoQ

— Lucky Block (@luckyblockcoin) June 8, 2022
The daily draw is also underway and interested users can buy their tickets for $5 on the Lucky Block website.
Only 3 hours left until the draw! ⏰

Make sure you have:

✅ BNB
✅ $LBLOCK (buy at https://t.co/ex5dz5GszN)

Once you got that, go to https://t.co/5eA0abQWfu and buy your tickets 🎟️ pic.twitter.com/QHQ1yEP6Um

— Lucky Block (@luckyblockcoin) June 9, 2022
With the industry's first-ever lottery service underway, investors are excited and are keen to buy Lucky Block. As a result, the BEP-20 token shot up in value, with the digital asset hitting a 4,000% increase following its launch.
At press time, LBLOCK is still making waves despite a broader market consolidation. The digital asset is currently trading at $0.0013, up 15% in the past month.
2. Ethereum (ETH)
Ethereum is an upgraded iteration of the Bitcoin network. However, the blockchain protocol takes the decentralised ethos of the Bitcoin platform a step further. Ethereum is a development testbed for smart contract-enabled applications called dApps, making its token a top smart contract crypto to buy for long term growth.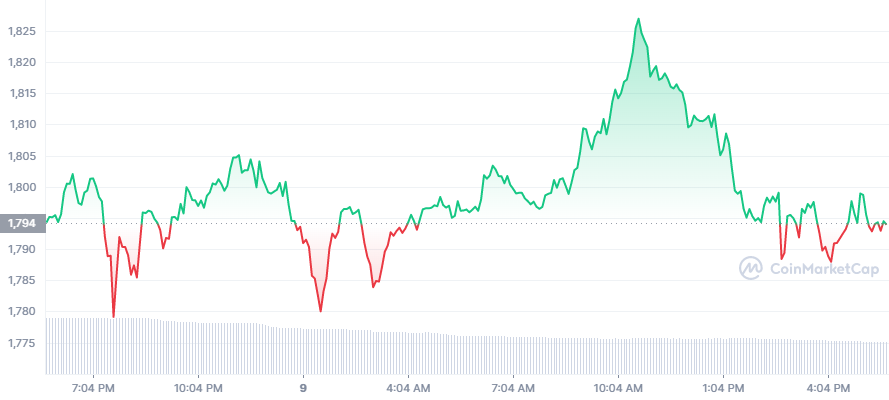 In the past few years, the smart contract giant has battled with rising gas fees and network congestion following the boom of DeFi and non-fungible token (NFT) ecosystems. However, this may soon become an issue of the past. Ethereum has announced the successful transition of the Ropsten testnet to a proof-of-stake (PoS) consensus mechanism.
The Ropsten network just merged!

One of the last testnets until we merge on the #Ethereum mainnet🐼https://t.co/3lvlUfcAT4 pic.twitter.com/knd1IBlD8A

— Bitfly (@etherchain_org) June 8, 2022
The Merge with the PoS protocol, called Beacon Chain, is expected to occur in August. And Ethereum's potential is expected to become even more apparent. The PoS protocol would engender low fees and scalability, and this would increase interest in investors looking to buy Ethereum.
At press time, ETH is trading at $1,795, down 23.16% in the past month.

3. Solana (SOL)
Solana is prominent for its PoS and Proof-of-History (PoH) timing mechanism. The protocol aims to engender the growth of the DeFi and crypto space, making its token one of the top smart contract crypto to buy in the coming days.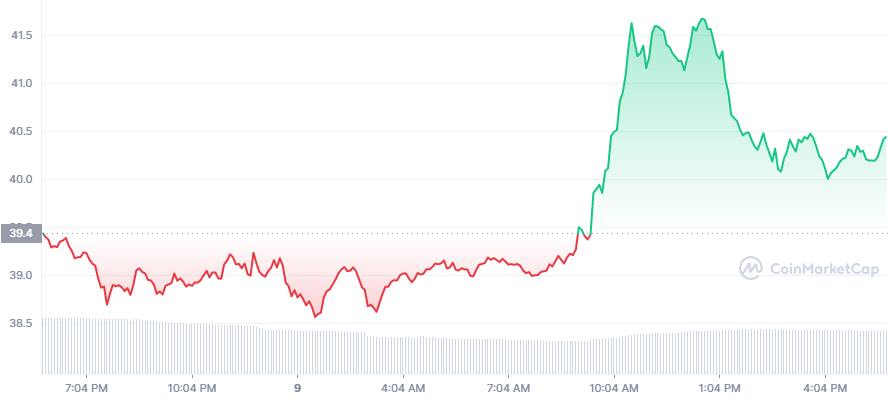 Solana's major appeal lies in its blazing 50k transaction per second (TPS) speed, low carbon footprint, and low fee structures. Ethereum's woes have become the protocol's strong point. As a result, several developers and decentralised applications (dApps) are turning to Solana to build scalable and secure solutions.
Recently, the premier decentralised oracle network (DON), Chainlink, completed an integration with the Solana mainnet. The partnership will help Solana developers build secure and scalable apps and gain access to real-world data. With more solutions integrating with the protocol, investors would be eager to buy Solana and add the digital asset to their portfolio.
#Chainlink Price Feeds are now live on @solana mainnet!

With Chainlink oracles natively integrated on #Solana's high-speed #blockchain, developers now have access to the most proven oracle infrastructure for building secure and scalable #Web3 apps.https://t.co/13LPoLVdFE

— Chainlink (@chainlink) June 3, 2022
At press time, SOL is trading at $40.7, down 39% in the past month.
4. Cardano (ADA)
Cardano is a popular name in the crypto space, and its token is the sixth most valuable crypto asset by trading volume. The blockchain stands out because of its peer-reviewed system, which ensures all network updates are carefully examined by a team of experts.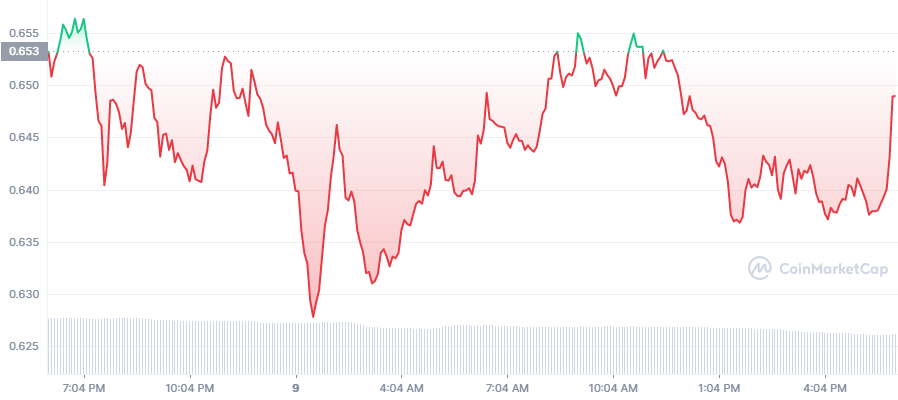 Cardano calls itself the third generation of blockchain. The blockchain comes with higher TPS, lower costs, and lower energy density compared to the two top crypto blockchains. Cardano has been working hard to release its next scheduled update. From all indications, Cardano should release this update in June.
Cardano's previous updates were heralded by price surges, so this makes now a great time to buy Cardano.
According to an announcement from its development firm, Input Output Global (IOG), the long-awaited Vasil hardfork is coming in June.
#Vasil HF update📢

🏃We're now into the final mile as we head towards the #Vasil upgrade and HFC event. Work is proceeding well and our operational focus remains on delivering the H/F by the most efficient route BUT MOST IMPORTANTLY to the right quality. #Cardano
1/n 🧵

— Input Output (@InputOutputHK) June 7, 2022
At press time, ADA is trading at $0.65, up 3.45% in the past month.
5. Tron (TRX)
Tron network launched in 2017 on the Ethereum network, but the layer-1 protocol has since become a top dog in its own right.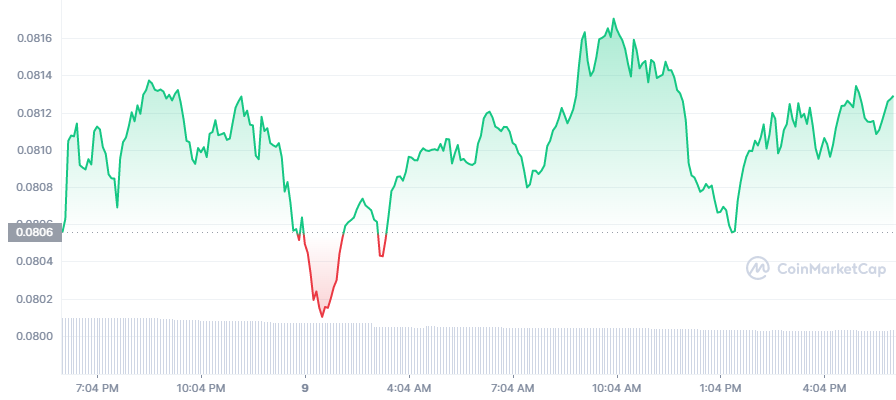 Tron's primary focus is to empower content creators by allowing them to sidestep content distribution channels. However, the Tron network has grown beyond this objective and now facilitates the development of dApps.
Tron has continued to boost its game. The protocol recently partnered with top centralised exchange Poloniex to better serve its South Asian users. With this partnership, more investors will be keen to buy Tron.
🎉#TRON reached a strategic partnership with @Poloniex Exchange!

💪#TRON will better support the many quality projects with a more complete ecosystem of both public chain and exchange.

🚀KEEP #BUIDLing! https://t.co/Rp07AnPlzn

— TRON DAO (@trondao) June 9, 2022
At press time, TRX is trading at $0.08, up 5.17% in the past month.
Read More:
Lucky Block – Our Recommended Crypto of 2022
New Crypto Games Platform
Featured in Forbes, Nasdaq.com, Yahoo Finance
LBLOCK Token Up 1000%+ From Presale
Listed on Pancakeswap, LBank
Free Tickets to Jackpot Prize Draws for Holders
Passive Income Rewards – Play to Earn Utility
10,000 NFTs Minted in 2022 – Now on NFTLaunchpad.com
$1 Million NFT Jackpot in May 2022
Worldwide Decentralized Competitions
Cryptoassets are a highly volatile unregulated investment product. No UK or EU investor protection.

Credit: Source link