Big Eyes (BIG) is the latest meme coin that intends to leave a mark on the hearts of crypto enthusiasts.
While established cryptos such as Dogecoin (DOGE) and Cosmos (ATOM) have gained ground in the crypto market, Big Eyes (BIG) could break previous records with its pre-sale.
Can Big Eyes (BIG) become the next Dogecoin (DOGE) or Cosmos (ATOM)? We will find out in this article.
Enjoy the Meme Culture with Dogecoin
Dogecoin (DOGE) is the loveable dog-inspired meme coin that grew far beyond expectations and pioneered other meme coins.
Dogecoin (DOGE) is a peer-to-peer (P2P) digital currency that forked from Litecoin (LTC). It was intended as a fun, light-hearted, and easier alternative to Bitcoin (BTC); thus, it has no maximum cap supply, unlike the crypto giant.
Its acquisition is, however, similar to that of Bitcoin (BTC). Users can earn DOGE tokens from crypto mining due to its Proof-of-Work (PoW) consensus mechanism.

Thanks to its community and celebrities, such as Snoop Dogg and Elon Musk, DOGE has expanded its offerings. It went from being a tipping currency to a globally accepted payment currency. Since then, Dogecoin (DOGE) has shown that it's here to stay, given its top 10 ranking on CoinMarketCap's cryptocurrency list of largest cryptos by market capitalization.
Connect Multiple Blockchains with Cosmos
Cosmos (ATOM) is a decentralized network of interoperable blockchains. It provides a safe platform for independent blockchains to interact and exchange data and digital assets.
Cosmos (ATOM) seeks to solve a major challenge in blockchain technology rather than prioritize its network. Hence, its goal is to foster an ecosystem of programmable networks that can share data and tokens without the help of a central party.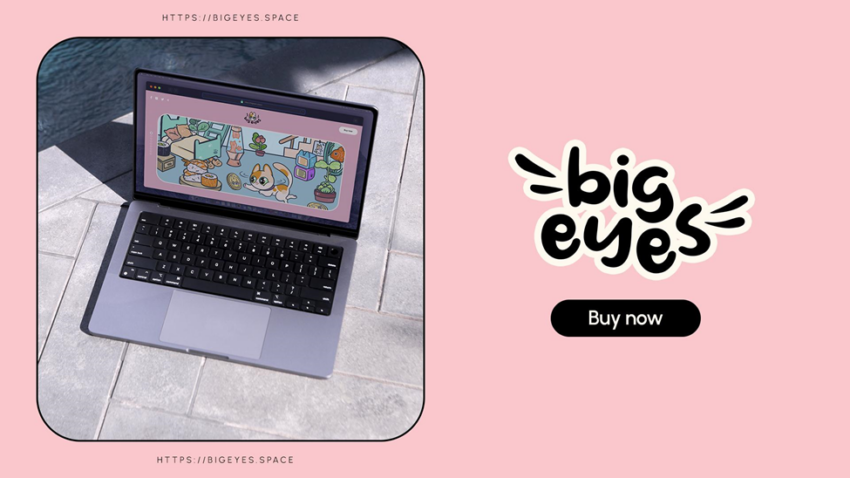 To achieve this goal, Cosmos (ATOM) operates with blockchain-based tools such as the Tendermint BFT, Cosmos Zones, Cosmos SDK, and Inter-blockchain Protocol (IBP). These tools ensure the different applications in the Cosmos "zones" operate independently while staying in sync with the mainnet, the Cosmos Hub.
These functions and activities are facilitated by Cosmos' native currency: the ATOM token. The token helps to maintain interoperability between the Cosmos zones and can be used for paying network fees, transactions, trading, or staking.
Thus, the ATOM token could become more valuable as more blockchains are built within the Cosmos network.

Make a Difference with Big Eyes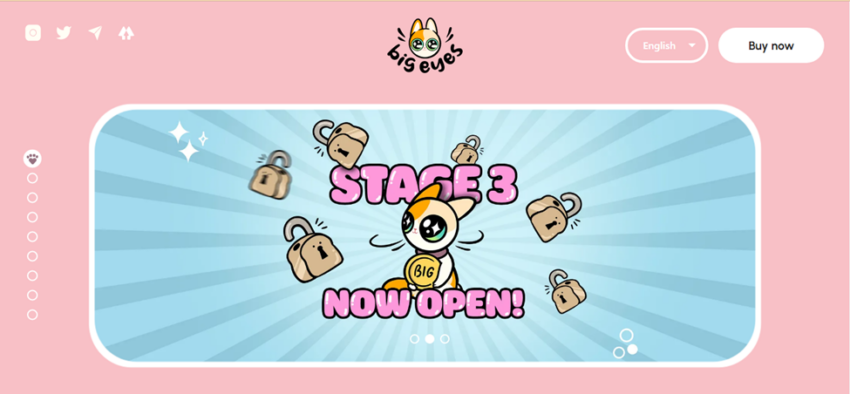 Big Eyes (BIG) is a cat-themed meme coin that intends to make a name for itself while making a difference in the world's ecosystem. Big Eyes (BIG) is also community-driven. That is, it plans to make money for its community while chasing popularity.
Big Eyes (BIG) will achieve these goals using DeFi and NFTs as its two pillars, leading its project to success. These two niches are arguably among the most lucrative ways to make crypto money. So, the choice to pursue them is understandable.
However, Big Eyes (BIG) does not intend to stop there. Big Eyes (BIG) will go beyond the above-mentioned niches to include a "no-tax, no-fee" protocol on Big Eyes (BIG) transactions. Its NFT holders will enjoy a 5% tax profit from NFT sales, while the NFT creators will receive a 4% royalty.
These will serve as incentives to its users and community. While users will be encouraged to transact with the Big Eyes Coin (BIG), the community will be encouraged to own and create more NFTs. As such, Big Eyes (BIG) will be the most talked-about cryptocurrency in the crypto space.
Big Eyes (BIG) did not forget its promise to make a difference in the world's ecosystem. It has set aside a 5% charity wallet for sponsoring nonprofit ocean sanctuaries. Also, 1% of the NFT profits will go into the same charity wallet to ensure these nonprofits maintain their services.
At the time of writing, Big Eyes (BIG) is in its Stage 4 of its pre-sale. Yet, it has raised over 6 million, which is a great feat, given the current bear market.
With its NFTs, incentives, and charitable purpose, Big Eyes (BIG) is projected to become the next big cryptocurrency.
Furthermore, its achievement in its ongoing pre-sale is a testament to its potential for success.
Community and social media:
Presale | Website | Telegram
Disclaimer
All the information contained on our website is published in good faith and for general information purposes only. Any action the reader takes upon the information found on our website is strictly at their own risk.
Credit: Source link