Few crypto assets have the potential to become well-known brands. Shiba Inu was one such meme coin that managed to do the impossible. With 43 million more views than Bitcoin in 2021, Shiba Inu was the most well-liked cryptocurrency. Since 2021, this altcoin has arguably made the most noise, rising to the top of the cryptocurrency pack.
Shiba Inu's market cap at one point was at par with Dogecoin [DOGE]. But of late, the cryptocurrency has slipped even further behind DOGE. SHIB, which has a market cap of $5.9 billion, is ranked 13th among all digital currencies, according to tracking from Coingecko. At press time, it was trading at $0.00001034, having lost 4.94 percent of its value over the previous week.
Given the current state of affairs, one may assume that investors would steer clear of cryptocurrencies. However, in an unexpected turn of events, Shiba Inu welcomed a sizable number of new holders this year despite the bear market. 
This development completely caught everyone off guard because Google Trends data showed a sharp decline in SHIB-related searches, which peaked in July of last year.
Analysts anticipated that interest in the meme coin was already waning as the token's popularity declined. However, the SHIB team is still working to strengthen the viability of the cryptocurrency and has not given up on the asset.
Shiba Inu has already made a name for itself in the gaming industry and is making use of non-fungible tokens (NFTs). Perhaps as a result of this, recent data indicates that investors are speculating about SHIB in the hopes that the asset would repeat its success of 2021.
SHIB burn rate takes a big leap

According to the Shibburn website, millions of SHIB tokens have been sent to dead wallets in the last day, increasing the burn rate of Shiba Inu by 766.04 percent.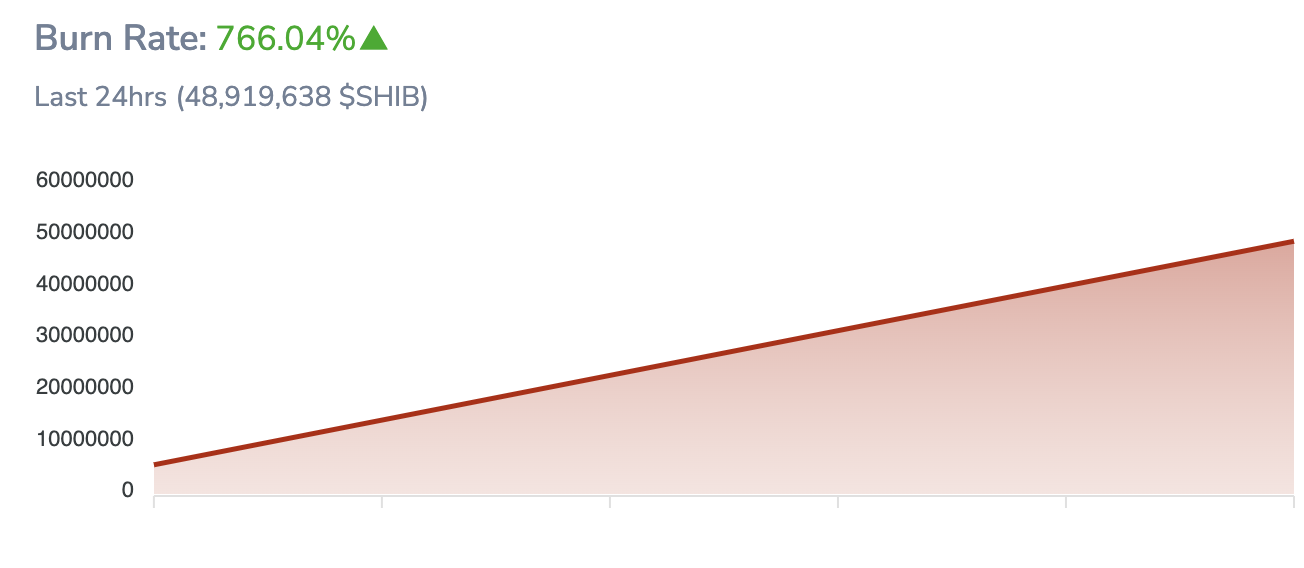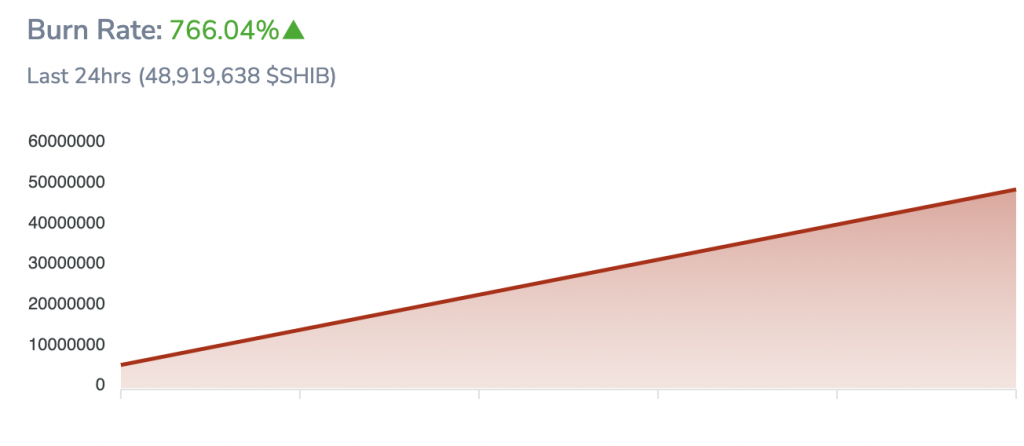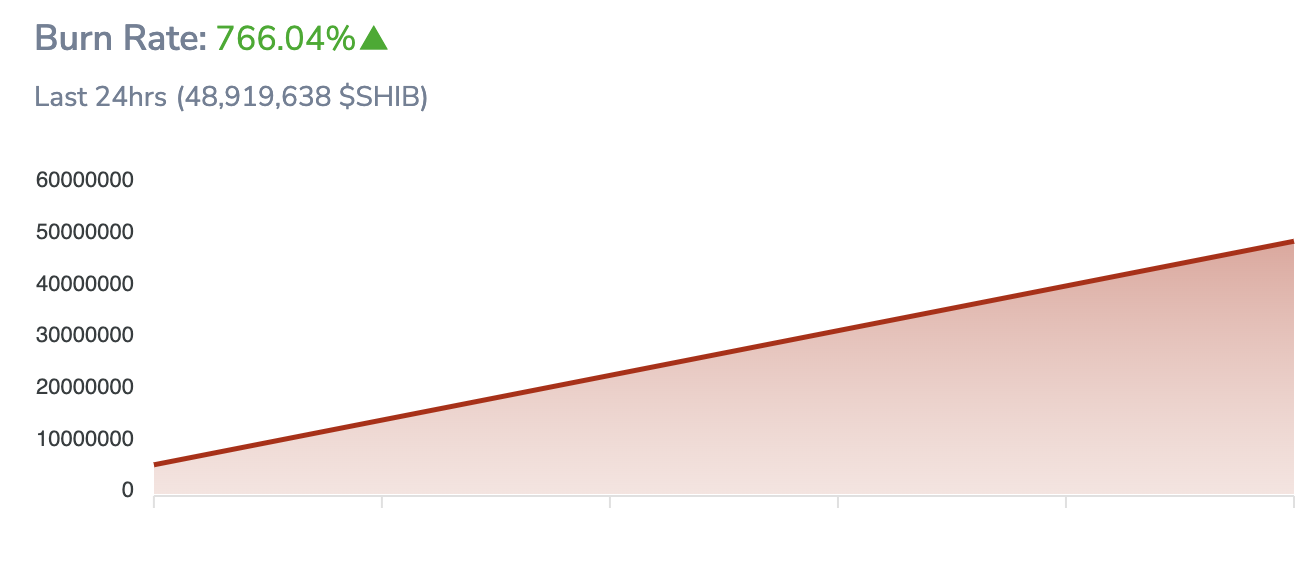 Over 50,802,530 SHIB were burned in six transactions over the course of the last 24 hours, according to the Shibburn Twitter handle. The Shib burn effort announced that 10,757,815 SHIB tokens were destroyed in six transactions on October 16.
In 48 transactions during the past week, 395,803,998 SHIB tokens were destroyed, bringing the total amount of SHIB burned since the beginning of October to hundreds of millions.
Credit: Source link