Join Our Telegram channel to stay up to date on breaking news coverage
While cryptocurrencies have been suffering, the blockchain industry as a whole has also taken a blow in terms of growth. Various projects and organizations even had to close shop due to financial distress, caused by the bearish sentiments. However, this may not be the same for every blockchain-based organization. Infact, the growth of NFT marketplaces remains prominent, as Opensea launched on Avalanche.
NFTs or Non Fungible tokens are a concept that has over the past year, gained massive recognition. These digital assets have been constantly proving their potential to the masses as solutions for problems faced in several sectors today.
Naturally, this caused the investing citizenry to demand more product offerings to develop the NFT domain. As a result, the number of projects revolving around NFTs has been increasing at a decent speed despite the crypto winter.
While there has been an increase in the number of projects in the NFT domain, the criticism it faces surely hasn't been reduced. Major financial institutions and influential figureheads have time and again questioned the potential and safety of NFTs. Since the industry has been just introduced to a majority of those involved in blockchain, there is a huge requirement for basic education about them.
Despite these shortcomings, leaders of the industry have been publicly building their projects and making them accessible to a wider community. Opensea, the NFT marketplace has recently announced and launched its marketplace on the Avalanche platform.
About the Opensea Marketplace
Opensea is one of the biggest names in not just the NFT domain, but the entire blockchain space currently. Created in 2017 by Devin Finzer and Alex Atallah, Opensea has gained recognition as a highly reputed and trusted platform. It is headquartered in New York City and caters to NFT participants on a global level.
The platform is a marketplace that allows NFT tokens of all kinds to be traded freely. It is accessible to everyone and not just limited to certain artists or companies. Opensea allows tokens to be sold at a fixed price or through an auction, based on the seller's liking. It supports the ERC-721 standard for Ethereum, SPL for Solana and KIP-7 standard for Klatyn.
2021 was a highly defining year for Opensea, as the company become one of the fastest-growing entities in the blockchain space. Valued at around $94 million in January 2021, Opensea was worth more than $13 billion earlier this year. The volume traded on the platform on a single day was as high as $2.7 billion during the peak market condition.
Naturally, this kind of growth was drastic, even for a cryptocurrency company. So, it was a major shock to everyone when the company plunged more than 90% in value when the bear market kicked in. Despite this drop in value, Opensea remains to be the biggest NFT marketplace in the world in terms of volume traded. It is also backed by some of the biggest VC funds like Y Combinator, Coinbase Ventures, Founders Fund etc.
What is Avalanche?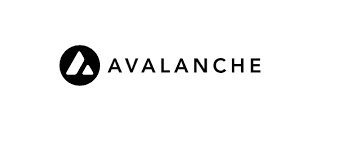 Launched in 2020, Avalanche is a growing project in the cryptocurrency space. It was created by a team of professionals from Cornell University. The co-founders Emin Sirer, Maofan Yin and Kevin Sekniqi are scholars in the computer science and blockchain field and had been developing the program since 2018.
The Avalanche platform is a cryptocurrency and blockchain platform similar to Ethereum. Avalanche's native token, AVAX, uses smart contracts, just like Ethereum, to support the blockchain. As a basic unit of account among blockchains in the Avalanche network, AVAX pays transaction processing fees and secures the network. Decentralized applications (dApps) and autonomous blockchains can be built on Avalanche's smart contracts platform with ease.
The Avalanche blockchain is reported to be able to process 4,500 transactions per second. Developed in 2020 before the latest bull run, Avalanche is fast, versatile, secure, affordable, and accessible. Furthermore, Avalanche is open-source, so anyone can contribute to its code
The native token AVAX too boasts a huge following and has masses who are bullish on it. AVAX touched its all-time high of around $134 in November last year but crashed right after. This wasn't surprising, as it plunged in value along with most of the altcoins. It is currently trading at more than $16 with a market cap of about $4.7 billion.
Opensea NFT marketplace launched on Avalanche
"The future of web3 is multichain, and it's always been our goal to offer the best selection and connect people with projects and creators across the chains they prefer," the VP of Product at Opensea, Shiva Rajaraman said. While this alliance is something that was already expected, the move was surprising for users during these market conditions.
John Wu, the president of Ava Labs said that the Avalanche had attempted to heed their community's requests. There had been an increasing requirement for the platform to be hosted on Avalanche. This demand was taken into consideration as the primary reason for the latest partnership. With the help of Opensea on Avalanche, users will have access to faster and much cheaper NFT transactions.
John also addressed the young and budding artistic community that was aiming to become a part of the industry. The team stated that they believe this move will be able to bring about more opportunities for such creative individuals. An Avalanche-based NFT collection shall also be hosted on the Opensea platform shortly, the developers added.
Positive Reactions Overall
While there has been a shortage of investors and money in general, top organizations like these two have been publicly upgrading their offerings. As expected, there has been a wave of appreciation for the same from these respective communities. This recent launch of the marketplace on Opensea may be one of the many developments planned by the Avalanche team. Other than this they have teased the audience about several other features being added to the ecosystem shortly.
With massive projects within the space depending on each other to grow, it may not be long before the blockchain sector become a co-dependent segment. After Opensea launched on Avalanche, there may now be a series of other projects too who will be looking for such integrations in the upcoming months.
Read More
Early Stage Presale Live Now
Doxxed Professional Team
Use Cases in Industry – Offset Carbon Footprint
Join Our Telegram channel to stay up to date on breaking news coverage
Credit: Source link