In today's ExchangeWire news digest: YouTube is criticised for failing to stop Bitcoin scams on the platform; Google agrees to pay out USD$118bn (£95.7m) to settle a gender discrimination lawsuit; and Shopify launches Audiences to help merchants work around Apple's new privacy changes.
YouTube faces backlash over Musk Bitcoin scams
Video-sharing platform YouTube has been criticised for its lack of action against cyber criminals scamming viewers with fake Elon Musk videos.
The criminals have been streaming videos on hacked YouTube accounts to promote fake cryptocurrency giveaways. According to the BBC, the criminal network has fooled tens of thousands of YouTube viewers over several months, encouraging them to part with cryptocurrency to be entered into a prize draw supposedly hosted by the Tesla-boss.
The scammers are believed to access existing YouTube accounts by buying login details leaked in previous data breaches. They operate by changing the name and picture of breached channels so that they replicate the channels run by Tesla, Musk's electric-car manufacturer. Reports suggest that the scammers made USD$98m (£79.5m) in 2021 from the fake videos, and have collected USD$30m (£24.3m) so far this year.
Accounts used by the criminals include that of Chilean urban-music artist Aisack, who expressed feeling "completely violated and insecure" following the hack. The musician added, "YouTube is not doing enough on security issues to prevent hacker attacks, since many users are in the same situation as me."
Last Tuesday (7th June), Elon Musk called out the platform for failing to tackle "scam ads", although YouTube maintains that it removes channels that are reported. The platform told the BBC, "We have strict Community Guidelines prohibiting scams, including Impersonation and hacking."
Google agrees to pay USD$118m to settle gender discrimination lawsuit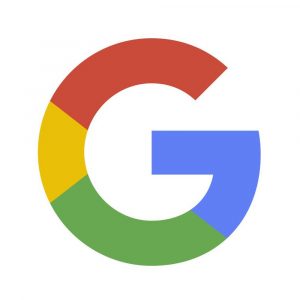 Google will pay USD$118m (£95.7m) following a class-action lawsuit concerning gender discrimination at the firm. As part of the settlement, the tech giant must also arrange for an independent evaluation of its hiring procedure and pay equity studies.
The long-running lawsuit was first opened in 2017 when Google was accused of violating California's Equal Pay Act. Three female employees at the company – Kelly Ellis, Holly Pease, and Kelli Wisuri – claimed Google paid women about USD$17,000 (£13,797) less than their male counterparts, in addition to limiting their opportunities for larger pay rises and bonuses by confining them to lower-paid career tracks. The lawsuit, which ultimately represented the complaints of 15,500 women at the company, ruled in the plaintiffs' favour last year.
Commenting on the settlement, plaintiff Holly Pease said, "As a woman who's spent her entire career in the tech industry, I'm optimistic that the actions Google has agreed to take as part of this settlement will ensure more equity for women."
In a statement to The Verge, Google said, "While we strongly believe in the equity of our policies and practices, after nearly five years of litigation, both sides agreed that resolution of the matter, without any admission or findings, was in the best interest of everyone, and we're very pleased to reach this agreement."
This gender discrimination lawsuit is not alone in its scrutiny of Google's treatment of workers. In 2021, the firm settled a lawsuit claiming it underpaid female engineers and discriminated against Asian applicants by agreeing to pay USD$2.5m (£2m). An investigation into claims of discrimination against and harassment towards Black female employees at the company is still ongoing.
Shopify rolls out 'Audiences' to combat Apple's privacy changes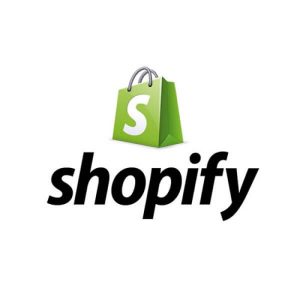 Multinational ecommerce company Shopify has launched a new feature to help merchants work against new privacy changes from Apple.
The Canadian company's 'Audiences' feature was created to help merchants find customers on Instagram and Facebook, as Apple's new policies have made increasingly difficult for brands to measure digital advertising and target users on both platforms. And it isn't just merchants who expected to lose out to Apple's privacy changes – Meta predicted the new measures would cost Facebook USD$10bn (£8bn) alone this year.
Audiences AI to anonymously collect purchase-intent data from both merchants and shoppers. So far, the feature is only available to Shopify Plus customers – merchants who pay the company's USD$2000 (£1,623.16) a month fee – though the firm has indicated it plans to take Audiences to other platforms, such as Snap and TikTok.
The rollout of Audiences comes just days after the Ottawa-based start-up lost one of its long-standing supporters, Mawer Investment Management. The company's director of research, Vijay Viswanathan, stated that Mawer stepped away from Shopify due to concerns over increasing competition and risks in ecommerce. 
Whilst Shopify's market value surpassed USD$200bn (£162bn) in market value during the Coronavirus pandemic, its stock has crashed by 75% this year.

Also in the news:
Credit: Source link